Hi everybody!

As you might see, I am starting to make a brandnew homepage…
It isn´t easy and I am struggeling with every little bit of it, annoying my surroundings with thousands of "dumb" questions…
Feel free to listen to some samples of my recordings in the FlashPlayer down at the right

Please contact me if there is something You are curious about!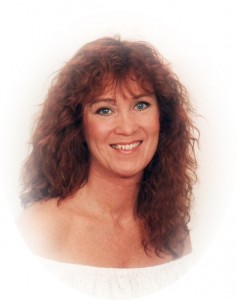 With love /Kerstin
Kerstin Dahlberg is a veteran in Country Music! Country Music lovers knows Kerstin from  Lonestar in Stockholm and Gothenburg, where she and The Lone Star Band had many succesful years with Lone Star Cafe, Folkpark tours, Swedish participants  at two International Country Festivals onScandinavium in Gothenburg , with Jerry Lee Lewis among others! In Sweden there is a legendary  Avesta Christmascountryshow with Tennessee Five , where she has participated for more than 20 years and she became part of the tradition there. Everyone thought that it would last a year or two but we know how it turned out!. In 2009 the show celebrated its  30-year Celebration and Kerstin was of course back again and got to meet her old friends and fans. This year Billy Yates was there and he is loved by that audience and he said to Kerstin that he loved her voice with so much soul in it!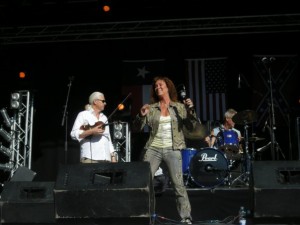 Kerstin decided at the age of 5 that she wanted to be a  "sjungerska" (in english, kind of "singress") – (she didn't know the word for Singer) and she  competed in all talent shows that were held in Småland at the time. Finally,  she was "discovered" by her guitar teacher and they formed Hillbilly Heroes, a band who played bluegrass and old classics by Loretta Lynn, Kitty Wells and other legends. Afte a while they "upgraded" to a modern Country/Rock  Dance band named Canyons. With that band,Kerstin toured for more than 10 years and they made it to the Swedish Top10 with her first album. The song was AbbasI've been waiting for you" and that song gave a boost to their careers. They released 4 LPs as a band and then Kerstin was discovered by Bert Karlsson, who released a solo album called "Morning this is my life""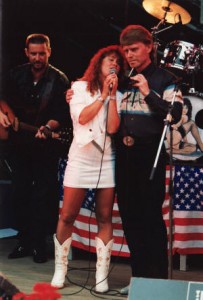 Me and Red Jenkins on stage